Lab
---
03.14.2017 ― The day of Pi '17
On waves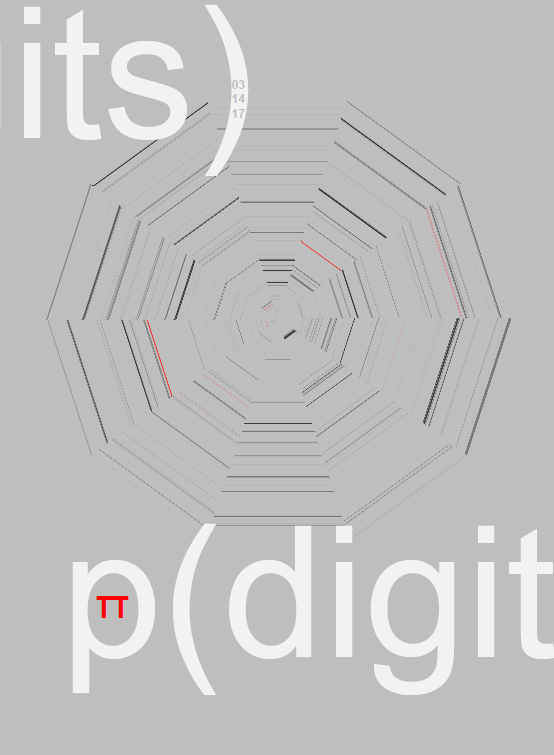 Background
Once again never-ending number is celebrated. Pi, we are so proud of you!
This is an execution to study abnormalities within Pi digits' occurrencies.

Note:
When one reaches the normal waves of Internet access, one shall write description for this piece.
Untill that, there is no light in the tunnel. Just lines.
∎